VOLUNTEERS IN LANGUAGE LEARNING FOR REFUGEES
ERASMUS+ STRATEGIC PARTNERSHIP 2017 - 2019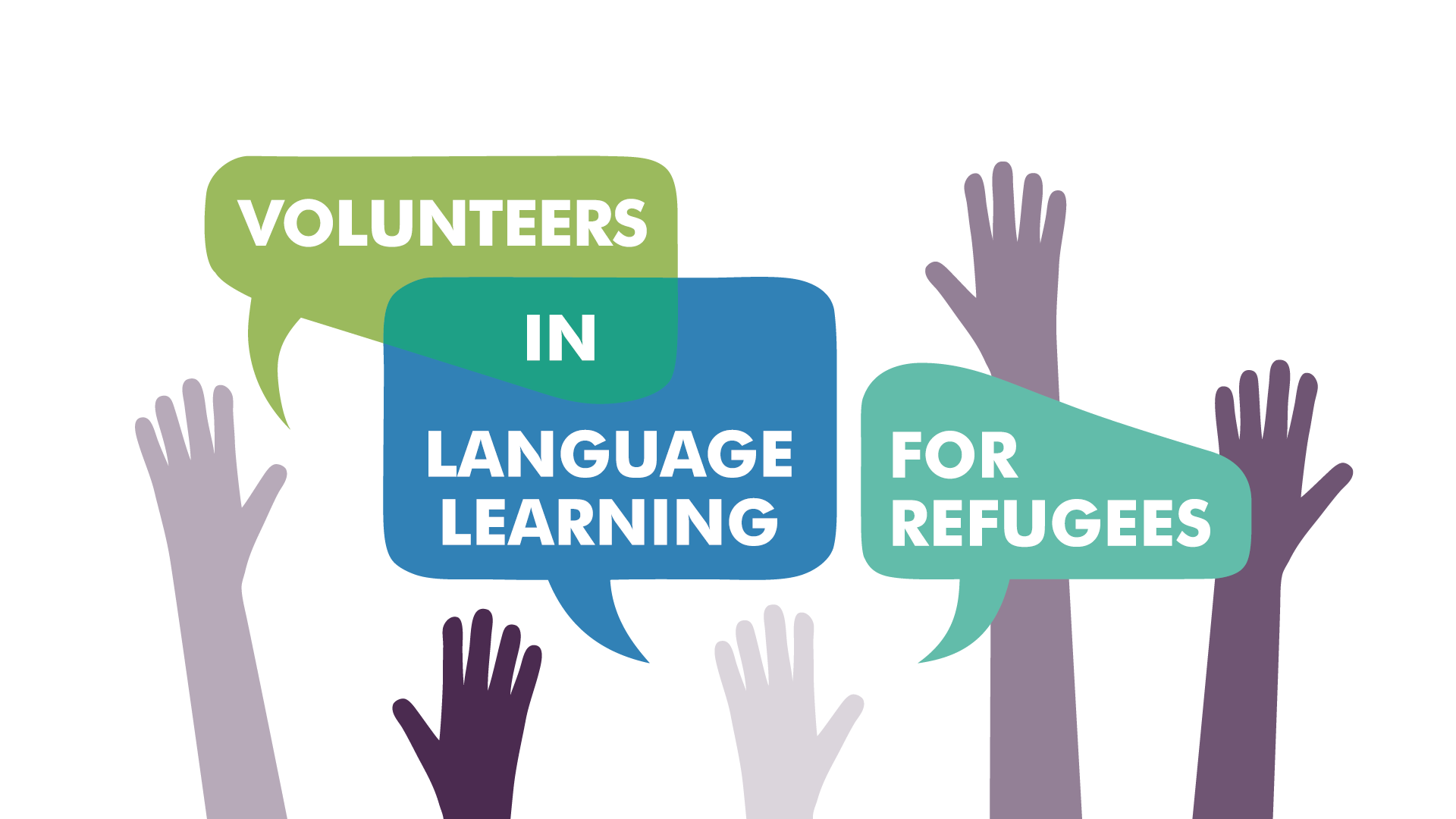 There are many people across the EU who want to volunteer their time to support language learning for migrants and refugees. But how can volunteers enhance the learning process and be put to best use by teachers and educational organisations? And what volunteer support is already proving most effective across the EU?
The "Volunteers in Language Learning for Refugees" research project has investigated these questions – and shares findings with teachers, volunteers and other stakeholders in the field.
This project was a Strategic Partnership cofounded by the Erasmus+ programme. The collaborating organisations in Austria, Germany, Denmark, Belgium and the UK have all first hand experience of delivering language classes for migrants and refugees.
Volunteers support our classes as classroom assistants and supplement formal provision through creative extras like conversation clubs, buddying and translation support.
We have been talking to migrant learners, teachers, volunteers and educational organisations about their experience of volunteer support. We have experimented with what we've learnt through practical pilot projects within our own organisations. Finally, we have shared our findings in local conferences for teachers and through three toolkits for teachers, volunteers and organisations, full of practical tools and examples of good practice.