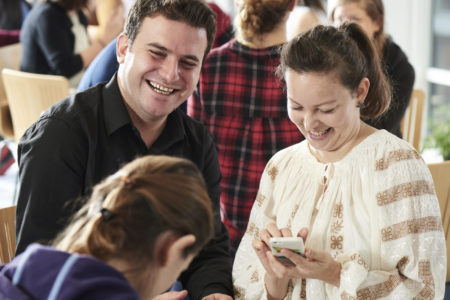 Who in your organisation will be involved in the recruiting? Who will be responsible for what part of the recruiting and induction process? It is not easy to distinguish between the tasks around recruitment, induction, training and day-to-day volunteer coordination. Defining and distributing tasks from the very start can help create clarity.
Before beginning to work with volunteers, it can be helpful to think through the entire volunteer experience from recruitment right through to when the volunteer leaves your organisation. The best volunteer coordination involves care at every stage of a volunteer's 'journey' - and this is made much more likely if you consider each stages of this process in advance. Although it is desirable to have long term volunteers, it's important to consider that all volunteers will leave your organisation one day. If you facilitate 'good endings' with volunteers you'll be better able to gather useful feedback from them and increase the chance that departing volunteers might one day return.
Many organisations will have an ongoing turnover of volunteers and therefore have to do ongoing work to bring volunteer's involvement to an end and recruit new volunteers. Volunteers do not stay in the organisation forever: they move away, find a job, get tired, lose interest or have other occupations. It's realistic to see recruiting and inducting volunteers as part of your organisation's daily operations if you are hoping to work with volunteers in the long term. For an example of a typical volunteering journey please see next page.
...
You want to read more about this topic? 
"It is important for me to create as relaxed an environment as possible from the very beginning, so I start with small conversations between myself and the student. In that way I can hear what level the student is at."

Volunteer, Lärdansk Odense, Denmark